#LightUpALife – Live poetry performance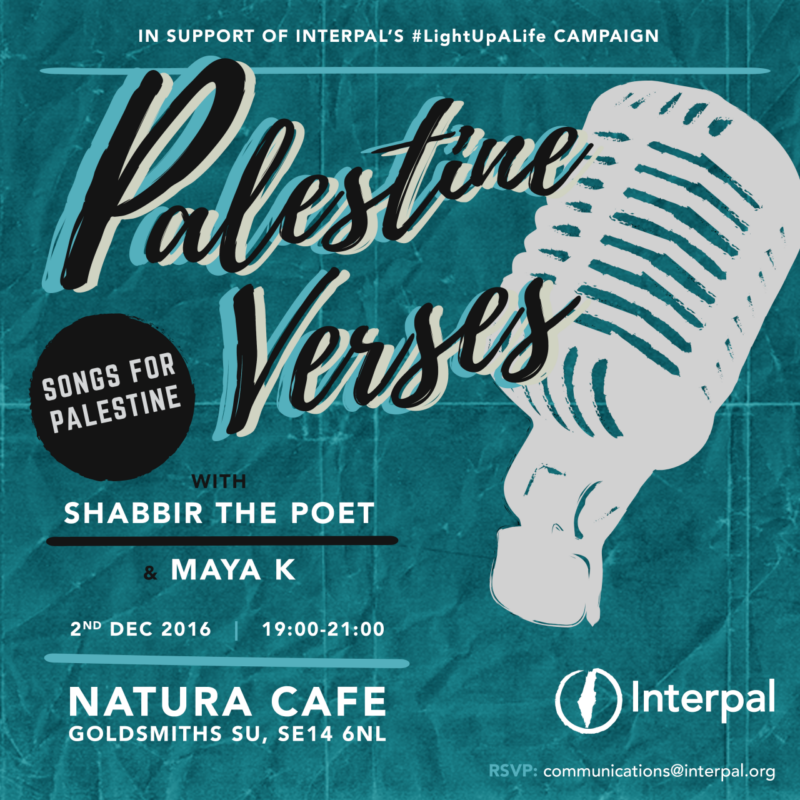 Interpal is pleased to invite you to an evening of performance and poetry to help raise awareness of the desperate situation in the Occupied Palestinian Territories as the winter approaches.
All proceeds will go towards our #LightUpALife campaign to bring safe lighting equipment to the people of Gaza to help them through the darkness of winter and alleviate the safety risks posed by flooding and environmental catastrophe.
Please RSVP to: communications@interpal.org with your name and contact details as soon as possible.
Tickets will cost £3 and will be available to purchase on the door.
Further information is available on our Facebook page.
Calculate your Zakat
Confused about how to calculate your Zakat? Try our simple-to-use calculator